VINIFICATION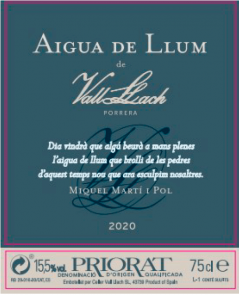 Destalking and pressing of the grape and pre-fermentation maceration in stainless steel tanks for 36 hours within set temperature limits.
50% of the Viognier is fermented in a 300 litre oak barrel. The rest of the Viognier is fermented in stainless steel tanks, as is also the case with the other whites.
Fermentation in stainless steel for 25-60 days at temperatures limited to between 12 and 15ªC with daily batonnage.
AGEING
The wine was transferred to the same 300 litre barrels of new French oak used for fermentation. The wine was kept in barrels during the ageing process of 4 months.
N. OF BOTTLES
326  0.750 litre bottles in 4-bottle cases.
ANALYSYS
Alcohol content………. 15,5%
ATT…………………….. 4,7 gr/l
Residual sugar…………………. 0,3 g/l
BOTTLING
VARIETIES