VINIFICATION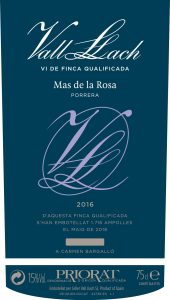 Fermentation of the destalked grape in 225 and 500 litre wooden barrels and 1,000 and 2,500 litre stainless steel tanks.
3 days of cold pre-fermentation maceration, 17-19 days of fermentacion at a temperature limited to between 25 and 29 ºC with daily pigeage and gentle remontage. 12 days of post-fermentation maceration, followed by gentle pressing.
Malolactic fermentation, 100% in stainless steel tanks.
AGEING
The wine was transferred to 225 and 300 litre barrels of light- and medium-toasted fine-grained new French oak.
The wine was moved once during the ageing period of 16 months.
N. OF BOTTLES
1716 0.750 litre bottles in 6-bottle cases.
215 1.5 litre Magnums.
12 3 litre Jeroboam.
3 18 litre Salomon.
ANALYSIS
Alcohol content……….. 15,20%
ATT……………………….. 4,9 g/l
Residual sugar………… 0,4 g/l
BOTTLING
VARIETIES
SCORE
| | |
| --- | --- |
| Guia Peñin |  93pts |
| Wine Enthusiast Magazine |  93pts |
| Decanter |  95pts |