VINIFICATION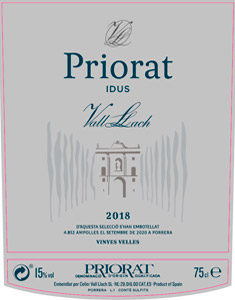 Fermentation of the destalked grape in 2,500 and 5,000 litre stainless steel tanks.
17 days of fermentacion at a temperature limited to between 25 and 29 ºC with daily pigeage and gentle remontage.
5 days of post-fermentation maceration, followed by gentle pressing.
AGEING
The wine was transferred to 225 and 300 litre second wine barrels of light- and medium-toasted fi negrained new French oak.
The wine was moved once during the ageing period of 14 months.
N. OF BOTTLES
4852 litre bottles 0.75cl
ANALYSIS
Alcohol content………. 15%
ATT…………………….. 4,8 gr/l
PH………………………. 3,57 g/l
BOTTLING
VARIETIES
SCORE